kasimkurhan33
Forum Acemisi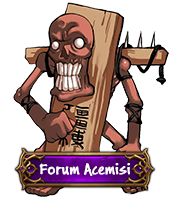 Member since Sep 19th 2023
Last Activity
This site uses cookies. By continuing to browse this site, you are agreeing to our Cookie Policy.
Play on our server, whether it's 1-120 or 1-99 structured!
Rohan2 | Fates of Yohara! Don't wait, experience this expanding continent immediately and discover the innovations!
After 6 Months, New Server; On Friday, September 15th, Our Rohan2 Numenor (1-120) Server is With You!
There are not any comments at the moment.